Home

/

CLINISAN 1G DISINFECTANT TABLET X 200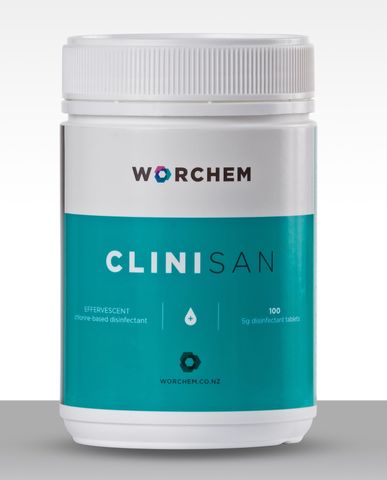 CLINISAN 1G DISINFECTANT TABLET X 200
Description
CLINISAN is a simple and effective disinfectant for a variety of applications.
CLINISAN is a low impact tablet cleaning solution for use in Hospitals, Aged Care Facilities, Laboratories and Vet clinics
Add 2 tablets to a 600ml spray bottle to produce 0.1% Bleach - the ideal end of day disinfectant.
This product will kill Bacteria, Viruses, Spores and Fungi.
These tablets are used worldwide in Medical and Vet facilities including the NHS in the UK.
CLINISAN is your solution for safe and effective disinfection practices for your staff and facilities.
Downloads