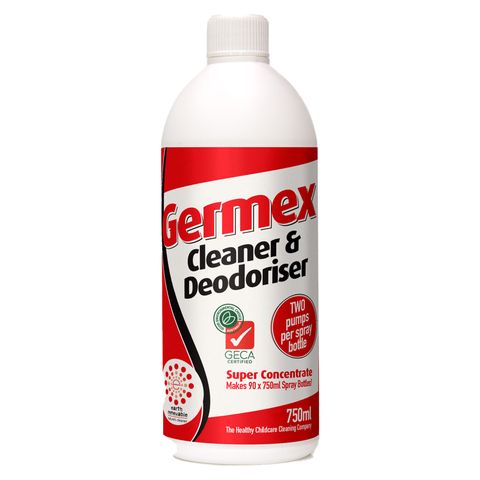 Solo Germex 750ml
Stock Code:
SOL05-180BOTTLE
Description
SOLO
Germex

Germex is an all-purpose general bactericidal detergent for cleaning and
disinfecting all surfaces in the housekeeping department.
This
product is non-hazardous and requires no special precautions for use.
This product is highly concentrated.
1 x 750ml bottle will make up to 94
individual spray bottles of Germex.
*Red in colour
*750ml
bottle
*Pumps
are now sold separately: SOLO21150

*Germex Label: SOL30-405
Downloads