Home

/

Sigrid's Kids No Knots Detangler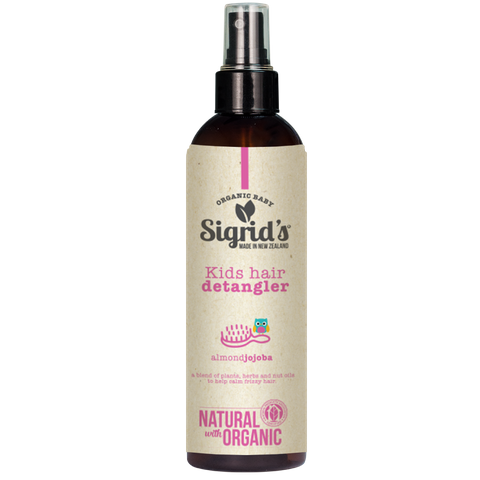 Sigrid's Kids No Knots Detangler
Description
No tears or tantrums need to be had
with Sigrid's Kids natural No Knots Detangling Spray. Made with a combination
of Aloe Vera extract, Sweet Almond oil and Jojoba oil help to make hair more
manageable and the experience of brushing or combing hair more pleasant.
Hypoallergenic, no irritants, synthetics or harmful chemicals.
• A (leave-in)
conditioning spray

• Condition & make knots easier to comb or brush out

• Nourishing & moisturizing with Jojoba & Almond oils

• Can be used in wet or dry hair

• With a beautiful 100% natural fragrance

• Nourishes and refines the surface of the skin and hair

• Pure botanical extracts

• 100% Natural and pure ingredients

• No harmful chemicals

• zero toxins & paraben free

• hypoallergenic

• pH Balanced

• gentle skin formula



• This product is gentle and safe enough for the whole family to use.
Directions:
We recommend you
use it after washing and conditioning the hair first. Spray into hair,
evenly or on a matted or knotted area. Comb or brush liquid through for
perfectly shiny and knot-free hair.