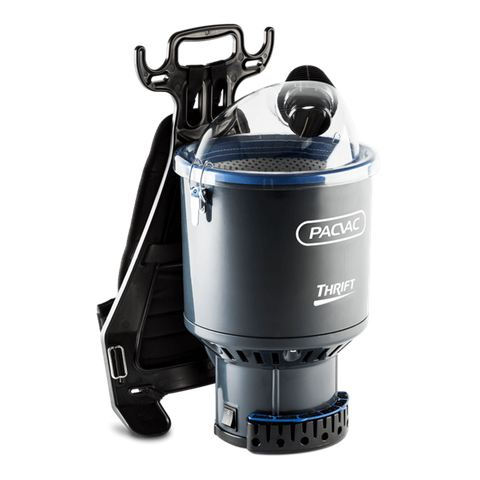 PACVAC THRIFT BACKPACK VACCUM CLEANER
Description
This
Pacvac Thrift Vacuum Cleaner is a heavy duty, high powered vacuum cleaner
created to keep your home or office clean and hygienic. An economic choice, the
Thrift features ergonomic, lightweight design for ease of use. The Pacvac
Vacuum Cleaner has a large 5 litre capacity with high flow filter and low noise
output for greater comfort during use.
Pacvac
Thrift Vacuum Cleaner with 3 stage filtration for a heavy duty vacuum cleaning
solution
1300w
flow-through motor
Weighs
4.6Kgs excluding Power Cord & Hose
Low
noise output, 66dB at 1.5m
Comes
with 1x Reusable Dust Bag & 2x Disposable Dust Bags
5L
capacity with 18m cord