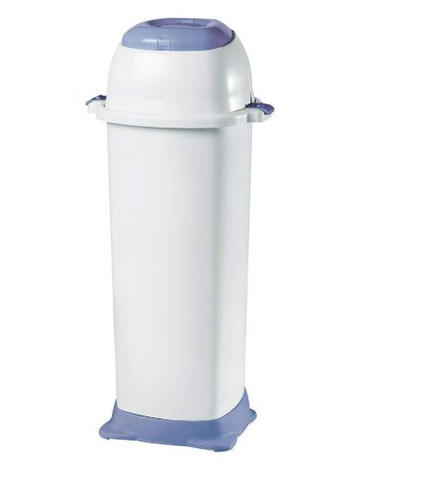 SANGENIC MAXI BIN
Description
Sangenic is
a unique patented disposal system for nappies. Both the lid of the tub and the
film are anti-bacterial. So there's no germs, no mess and best of all, no awful
smells. Made from commercial grade plastic this bin is durable. With just a simple twist of the
cassette the nappy disappears into the bin, to be wrapped, sealed, and hidden
away hygienically in fresh-smelling film until the bin is full. This unit holds up to 65 nappies -
ideal for creches or households where there is more than 1 child wearing
nappies. It comes with your first cassette of film.
H: 85cm x
W: 38cm

Refills: TT85029
Carton (18
per carton): TT5029CTN