Home

/

Earth Renewable Air Freshener Concentrate 750ml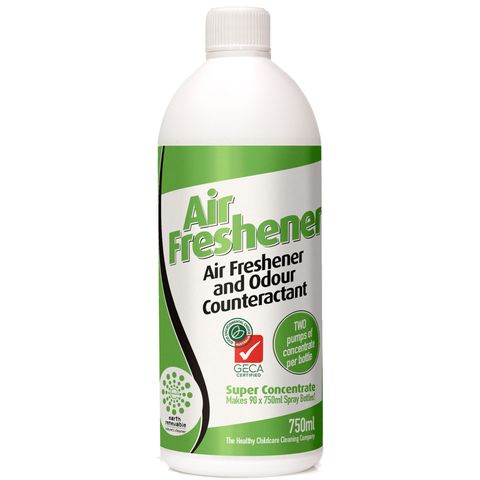 Earth Renewable Air Freshener Concentrate 750ml
Stock Code:
SOL05-110BOTTLE
Description
SOLO Air Freshener Concentrate
VOC
(Volatile Organic Compound) Free

Air freshener is a water based formulation which will neutralise unpleasant
odours and provide a delightful clean and freshened effect to the air.
Use to freshen the air in rooms and for masking difficult smelling odours.


Maybe added to the wash cycle to sweeten foul laundry.
Super
Concentrate ~ makes 90 x 750ml Spray Bottles!



*Green in colour

*750ml bottle

*Pumps are now sold separately: SOLO21150

*Air Freshener Label: ADH709252
Downloads