Home

/

Earth Renewable Multi Purpose Cleaner Concentrate 750ml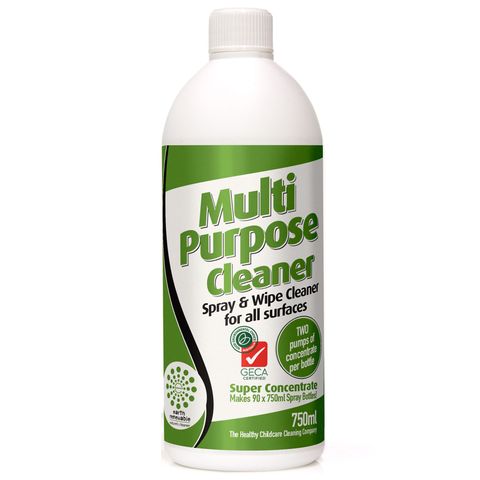 Earth Renewable Multi Purpose Cleaner Concentrate 750ml
Stock Code:
SOL05-330BOTTLE
Description
Earth Renewable Multi Purpose Cleaner
Multi Purpose Cleaner smells beautiful
and works fantastically.
A concentrated, non-phosphate,
non-flammable, non-abrasive, cleaner composed of water-soluble cleaning agents
and biodegradable synthetic detergents. Ideal for cleaning all surfaces not
damaged by water. Earth Renewable cleaning products are 100% biodegradable. They
are safe for all animal life, aquatic life and plant life. Every ingredient
used is renewable and comes from an environmentally sustainable botanical
source. All Earth Renewable products are concentrated, which minimises the
amount of fossil fuels consumed to transport and also reduces the packaging. This
range carries Good Environmental Choice Australia certification.
Product Size: 750ml
This product is highly concentrated. 1
x 750ml bottle will make up to 90 individual spray bottles of Multi Purpose
Cleaner.
Please note pumps are now sold
separately: SOLO21150
VOC (Volatile Organic Compound) Free
Downloads